Afenifere Adopts Atiku Abubarkar, Says Osinbajo Betrayed Yorubas
Call Us || Advertise || Whatsapp
By Babatope Okeowo, Akure

Afenifere, the Pan Yoruba Sociopolitical group has taken a swipe at the Vice President, Prof Yemi Osinbajo for not pushing Yoruba agenda with the All Progressives Congress (APC) led Federal Government.

The mainstream Yoruba organization said the Yoruba since the days of Chief Obafemi Awolowo has always canvassed restructuring, true federalism and devolution of power which the APC government did not believe in.

At a general meeting held at the house of the leader, Pa Reuben Fasoranti, the group adopted the resolution of the Leaders of Nigeria, consisting of the leadership of Afenifere, Ohaneze Ndigbo, Pan Niger Delta Forum (PANDEF), Middle Belt Forum, Northern Elders Forum endorsing the candidacy of the Presidential candidate of the Peoples Democratic Party (PDP) Alhaji Atiku Abubakar and his running mate, Mr Peter Obi in the Presidential election on 16th February 2019.

In a communiqué signed by Fasoranti, Chief Ayo Adebanjo, Chief Olu Falae and Senator Femi Okunronmu the endorsement was based on the shared commitment to restructuring Nigeria to guaranty true federalism.

This development came as the Coalition of United Political Parties, (CUPP), Ondo State chapter, directed all its members statewide to vote for the candidate of the Peoples Democratic Party, PDP, Alhaji Atiku Abubakar, in the February 16 election.

The Chairman of CUPP in the State, Dr Bode Iwaloye said: the political parties under the CUPP have all agreed to vote for Abubakar Atiku of the PDP for the presidential election.

Iwaloye said: "The first point of call in this agreement is that the CUPP parties in Ondo State have all agreed to vote for Abubakar Atiku of the PDP for the presidential election.

"In that case, we are directing all our members of all these parties to cast their votes for Atiku Abubakar of the PDP in the presidential election. There would be other areas of cooperation

"Having said that, we know that the essence of CUPP is not just to cast votes, but also to build a better Nigeria. That is part of the agreement of CUPP is that when our incoming president, the president we are waiting for, Abubkar Atiku comes up after the election, which we hopefully believe would happen, that Atiku Abubakar is going to form a Government of National Unity.

"By forming such a government, all the disruptions we are seeing, all the hullabaloos and all the problems associated with security in Nigeria would disappear."

Afenifere who had earlier endorsed Abubarkar reaffirmed the decision saying the fact that Osinbajo is a Yoruba son would not make it change its decision in supporting PDP's candidate.

Okunronmu who read the communique said, "That a person is your son does not mean you support him when he is working against your interest."

His words "Osinbajo is working against the interest of Yoruba and our support for Atiku is not the question of Yoruba or Igbo or Hausa but about somebody that believes in what Awolowo believed in which is federalism. We advise all Yoruba to come out and vote for Atiku.

"Osinbajo is hanging on the Fulanis to work against Yoruba interest when our people are being killed in their farms by Fulani herdsmen, Osinbajo did not say anything. When we are talking about restructuring, Osinbajo is arguing against restructuring and all the Yoruba want is restructuring, so when Osinbajo is working against restructuring, he is not for Yoruba people

"So we cannot support APC because of Osinbajo who has turned himself to the enemy of Yoruba."

The communique read: "We are not unmindful of some impostors parading themselves as Afenifere holding meetings and endorsing General Muhammad Buhari to continue in office as the President of the Federal Republic of Nigeria in spite of his incompetence, cluelessness, nepotism, tribalism, religious bigotry, ill-health and glaring mental incapacity.

"These pretenders are doubtlessly not Afenifere members but, as usual, only dubiously seeking to exploit the goodwill and reputation of Afenifere to market their bad political product.

"Their desperation in this regard is exemplified in the fraudulent printing of campaign posters in the name and picturing Ambassador Dr. Tokunbo Awolowo-Dosumu as endorsing Buhari and Osinbajo, which she has since disclaimed.

"The Afenifere hereby calls on Nigerians and all Yoruba people, in particular, to come out enmasse and vote for the candidacy of Alhaji Atiku Abubakar and Mr. Peter Obi of the Peoples Democratic Party and to protect their votes in the interest of good governance and life more abundant for all Nigerians."
Source:- Newtelegraphonline
Click here to see more posts about 👇
.
9B Recommended POSTS
DOWNLOAD ALBUM : 2Baba – Warriors
Starboy & Wizkid – SoundMan Vol 1 (EP)
BBNaija 2019:- "Gedoni Is A UNIPORT Boy, Don't Mess With Him" – Tacha Advises Khafi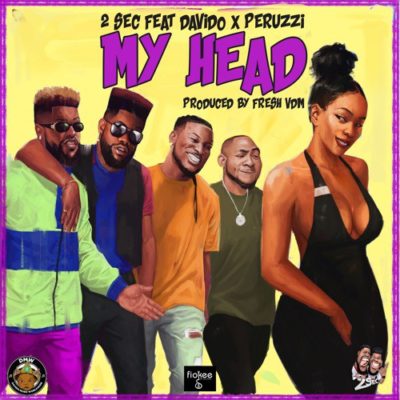 [Music] Download 2Sec – "My Head" ft. Davido x Peruzzi

Share this post with your Friends on
TRENDING SONGS OF THE WEEK
SWIPE LEFT TO VIEW MORE
NOTE:- Make your comment a bit long to get it approved.


.
9B Music of the week
Davido ft. Popcaan - Risky
.
9B Video of the week
Dj Cuppy ft. Zlatan - Gelato
« Non-Indigenes Leave Kano Ahead Of Polls | Tinubu Confronts Amosun During Ogun APC Rally (Photos) »
---
Looking for something? Search below
CHECKOUT THESE HOT SECTIONS ON 9JABAZ
---
---