DJ Neptune ft. Zlatan – English Teacher (Lyrics)
Call Us || Advertise || Whatsapp

Intro
Greatness, jeomo, Greatness, jeomo, Greatness, jeomo, Greatness, jeomo
Greatness, jeomo, Greatness, jeomo, Greatness, jeomo, Greatness, jeomo, ibile
Verse 1 – Zlatan
What's the need of too much grammar, when you no get money, you no get raba
What's the need of too much grammar, despite the grammar, you no get raba
Egbami, ta loyinbo help, oyinbo ti emi mo se won da wo Lori net
Egbami, ta loyinbo help, oyinbo ti emi mo se won da wo Lori net
Chorus
English teacher, English teacher, English teacher, you can do better
English teacher, English teacher, you collect money from [?]
Verse 2 -Zlatan
Dj Neptune, ah wo, won ni a gbo oyinbo, Moshood o gbo'yinbo o ba maye ta o gbowo
O d'eni ra le s'oyinbo, e ni ja lo'mo we, e ni mo way lo mo we
Jjc yin se se de ni, won pe ikeja fun yin ni mowe
Lil Wayne o gbo Yoruba, Kendrick Lamar o gbo Hausa
Jay Z o gbo Igbo, oro English wo lo wa n baka
Oro English kan le mi gbo, MONEY, money, wo ti o ba kin shey oro wo, alaye mi o gba good morning
Chorus
English teacher, English teacher, English teacher, you can do better
English teacher, English teacher, you collect money from [?]
Outro
English teacher ni pe mi o le make e, pe ma Di barber
A e e o, ba be be bi bo, oyinbo lawon gbo, e mi gbowo ta wa ni
Click here to see more posts about 👇
.
9B Recommended POSTS
DOWNLOAD ALBUM : 2Baba – Warriors
Starboy & Wizkid – SoundMan Vol 1 (EP)
[Music] Download Tope Alabi ft. TY Bello & George – Logan Ti Ode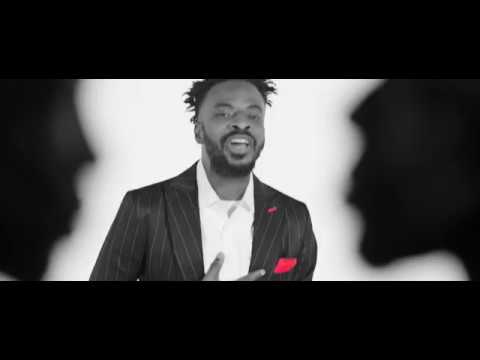 [Video] 9ice ft. Beambor Taylor – E O Mo Meme

Share this post with your Friends on
TRENDING SONGS OF THE WEEK
SWIPE LEFT TO VIEW MORE
NOTE:- Make your comment a bit long to get it approved.


.
9B Music of the week
Davido ft. Popcaan - Risky
.
9B Video of the week
Dj Cuppy ft. Zlatan - Gelato
« May D – Like You (Video) | Johnny Drille – Count On You (Lyrics) »
---
Looking for something? Search below
CHECKOUT THESE HOT SECTIONS ON 9JABAZ
---
---